CUSTOM JEWELLERY
Becki Chan designs jewellery and art objects from her studio located in Vancouver, British Columbia.
Each piece is developed out of Becki's sculptural work and is defined by a stripped-down vocabulary of form. Cast in precious metals, elementary lines and simplified shapes combine and repeat, with slight variations and irregularities.
For all inquiries and quotes about custom jewellery, please email 
info@beckichan.com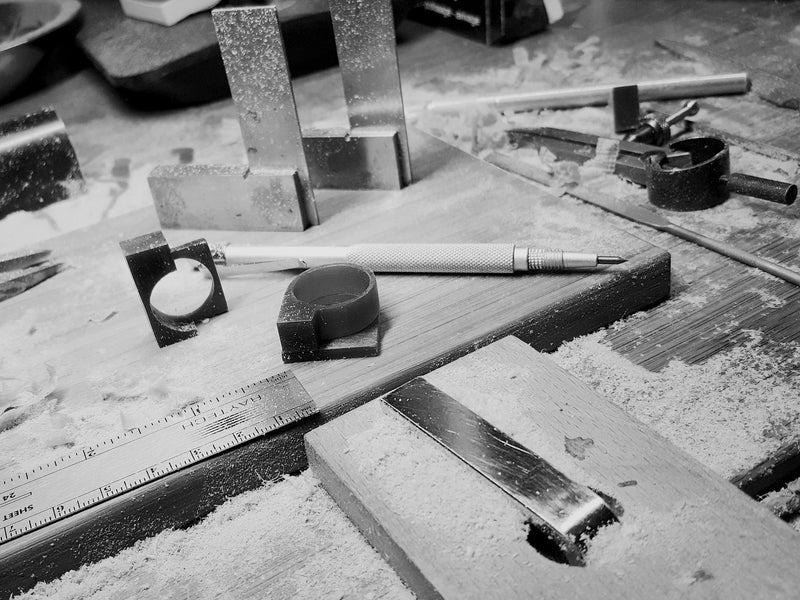 This collection is empty.